Your business needs a website. It's your brand's business card, at the very least. However, it can be so much more than that.
Your website is the face of your brand. It's who you are, what you do, your values, and your mission all rolled up into one snap judgment. Your website needs to be the best it can be– every word, color, and image tells the world more about you than most people ever realize.
With wonderful web design, you can have a stunning website that's not only functional but SEO friendly. Whether you're a new company ready to hit the ground running, or an established brand looking for a facelift or an overhaul, you've come to the right place.
A Complete, Custom Website
This isn't some mass-produced template. With your web design, you get a custom-built website made specifically for your needs:
One-on-one consultation to discuss your brand, business needs, and mandatory deliverables needed for a top-notch website.
A strategic game plan to build, design, and customize a website that achieves your goals.
The basic training needed to use and thrive in the WordPress platform.
A follow-up consultation to ensure everything with your new website is running smoothly.

If seeing any type of coding gives you anxiety – relax. Let us worry about the custom coding that comes with building a site to your vision.
The Value of WordPress
WordPress is so much more than just a blogging platform. Some of the biggest brands like TechCrunch and BBC America use WordPress, and Donovic Media knows its way around. We like to be WordImPressive, so to speak.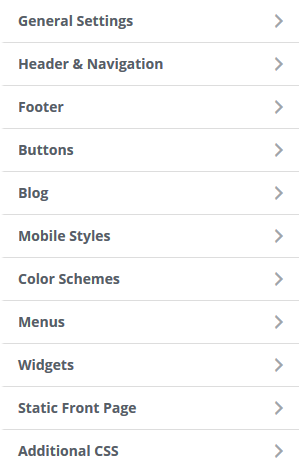 WordPress makes it easy to tweak things to your liking or to add things. That is why it's our CMS of choice for ourselves and for our clients.
Our Web Design Services In A Nutshell
Gone are the days of cumbersome front-end website management. Donovic Media will not only build your site but will help you with getting your site up and running. You can't expect someone to drive a car that well if they didn't take a driving course. Same thing with website management. You can feel confident knowing we've got your best interest in mind when creating the perfect website for you.
Get a 100% Free SEO Page Audit!
It takes less than 30 seconds.