Social Media is a time-suck. Whether you're just hopping on to "post a status," and stumble out of your room 238 Buzzfeed articles later, or you're working to perfect the tweet or post for your brand. Balancing your social rap sheet is not an easy task.
Too many of us focus on all the superficial aspects and effort it takes to "keep it up," yet when the bills start rolling and more and more plates keep spinning; many of us realize that the ROI is simply not worth the effort it takes to appease your fans and optimize your social presence.
Can you relate?
Your Social Media Upkeep Can Become Your Downfall
We all know, as fickle a beast as it can be, that at this point we need social media. However many brands do scramble, continuously juggling every platform possible, spending hours of time and effort ensuring they "check off all the boxes." Yet, they end up spreading their brand thinner than saran wrap, and the consequence becomes a hollow presence with little engagement. Your time and effort to keep up everything that you think society deems "desirable" end up costing more time and money than you have, and the outcome is deficit without the intended benefit.
The successful route to maximizing success social media depends on your ability to asses your needs and audience and focus, consistently. Simple? Yes. Easy? No.
Every social media platform has its own unique benefits, audience and setbacks. Run a simple triage and assess your strategy to ensure which platform is best suited for your unique brand voice and allure.
Think of each profile and platform as its own entity with its own pros and cons. Whether you're starting a new social campaign, or in dire need of assessing your current campaign, don't move forward without:
Keep Your Initial Impression In Check (For More Actual Impressions In the Long Run)
As awesome as it would be to create a Netflix-worthy YouTube channel, is it worth it? What are the "meat and potatoes" missions and goals for your brand? If you're looking to revolutionize the industry of brake pads, do you really need an expansive Pinterest presence? If you're a burgeoning lifestyle brand, is it worth it to spend hours each week tailoring new pages for StumpleUpon?
When approaching social, think like the tortoise, not the hare. The allure of the jumping ahead by springing into action on every possible platform is hard to ignore, but in the long-run, you don't need to "keep up with the social media Joneses."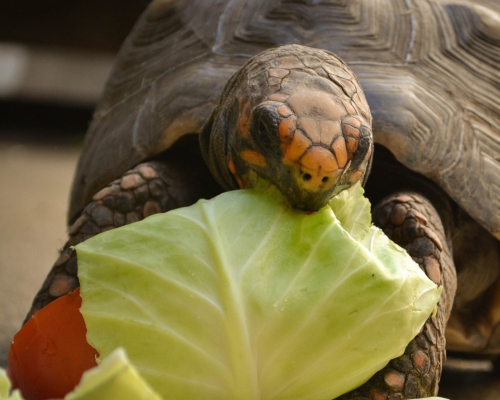 Be like the tortoise not just in social media, but in life too – eat your leafy green vegetables.
Remind yourself after you've chosen the top one, two, or three platforms:
Ninety six percent of people who discuss brands online are not even connected to their official social media pages. However, the brands that do triage and spend time focusing on the most advantageous social platforms for their purpose reap rewards.
In fact, 71 percent of consumers who have a good experience with a brand's social media presence are likely to recommend it to others. Stats like that are hard to ignore, but crucial to keep in mind when maintaining focus on the few platforms you've selected to showcase your show-stopping brand attributes.