It is with great joy that I announce the Link Building Fundamentals Course.
This course is specifically designed to help people who have never built a link to their site before. Maybe they were intimidated by the process, or have been given bad information over the years. Why do you want to build links to your site? You need links to rank in the search engines. They are a signal of authority to search engines.
The entire course is set up with the premise of simple-to-understand terminology, and with an ethos that you don't need expensive tools that cost hundreds of dollars per month to get links to your site. (Do they help though? Of course, they do, it'll make your job easier.)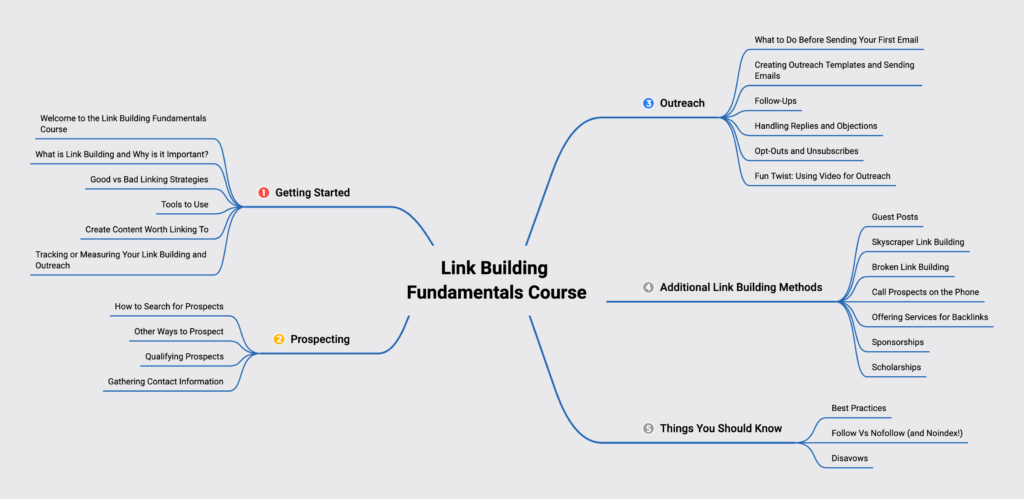 The course covers everything you need to get started, the prospecting process, the process of reaching out to websites, additional ways to build links, and some closing lessons on things you should know.
The best time to build links was 20 years ago. The second-best time is today.
Start Building Links Today!